2020/05/02
staffs
Takanori MATSUI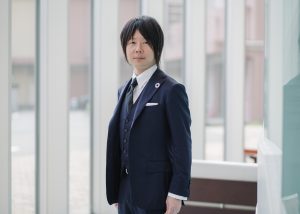 Position:      Assistant Professor
Degree:        Ph.D. (Engineering)
Laboratory:  Green Engineering for Global Environment
to Laboratory Homepage
Concurrent Post: United Nations University Advanced Study of Sustainability (UNU-IAS), Visiting Research Fellow.
Research Institute for Humanity and Nature, Collaborative Research Fellow.
We human beings are living in the Anthropocene epoch, wherein our activity hugely impacts on the destiny of Earth's environment and ecosystems. Adapting to climate change and restoring biodiversity under the context of population explosion and the aging Hominidae on a global scale is an essential and critical challenge for our sustainability.
At present, the international community is exploring the idea of "levers and leverage points" to realize a "transformative change" that is not simply an extension of the conventional approach and is mainstreaming sustainable development goals as part of the new universal agenda. As we move toward the next century, we will encounter destructive innovations such as transhuman technology, will shift toward an extraterrestrial society, and will experience a technological singularity. Let us embark on a collective journey and think about where we are going in the future.
Publication
Organizing the Challenges Faced by Municipalities while Formulating Climate Change Adaptation Plans, Iwami, T. Matsui, M. Kimura, K. Baba, and M. Tanaka,Sustainability,12(3) 1203,2020
Local Energy System Design Support using a Renewable Energy Mix Multi-objective Optimization Model and a Co-Creative Optimization Process Renewable Energy,K Hori, J Kim, R Kawase, M Kimura, T Matsui, and T Machimura,Renewable Energy,2019
Spatially Explicit Residential and Working Population Assumptions for Projecting and Assessing Natural Capital and Ecosystem Services in Japan, Matsui, C. Haga, O. Saito, S. Hashimoto,Sustainability Science,23–37,2019
K. Tatebayashi, C. Kamiyama, T. Matsui, O. Saito, T. Machimura: Accounting Shadow Benefits of Non-market Food through Food-Sharing Networks on Hachijo Island, Japan, Sustainability Science, 2019